Our History
Weltevreden Park Primary School officially opened its doors on 7 January 1987. The 209 pupils were welcomed by the Principal Mr Willie Botha. The school initially only went up to Grade 6. There were two secretaries. During that year filing was done out of apple boxes.
The school held its first Inter-House Athletics meeting, the competing houses were Martians, Quasars and Comets. These names were changed in 1988 to Falcons, Eagles and Hawks. Kestrels was only added in 1993 when school numbers warranted a new house.
At the beginning of 1988 Mr Piet Roodt took over as principal. He was responsible for many improvements including the purchasing of a lawnmower - before this, sheep had grazed on the field. Mrs Jean Smith worked part time as the librarian, setting up the Media Centre.
Mr Roodt left at the end of 1990. The new principal was Mr Clive Fitch who left at the end of 1992 to be replaced by Mr David Anderson. Under Mr Anderson there was another enormous growth spurt - pre-fabs had to be built to accommodate pupils. The swimming pool was officially opened in 1993 and the tuckshop and office block were extended.
Mr Lex Morton took over the reigns in July 1996 when Mr Anderson retired. Under his guidance the school has grown from strength to strength. We now have almost 1 400 pupils and consequently in 2001 three new classrooms were built. Ablution blocks were built at the pool area and the sports' fields boasted floodlights. In 2003 the new fields at the southern end of the school were opened.
In 2007 the Pavilion was built together with a new enarged tuckshop. The Pavilion was named 'The Danie Volkwyn Pavilion' in honour of a previous Deputy Principal whose dream this had been.
In 2015 the staffroom was expanded to accomodate the ever growing staff. Mr Morton retired at the end of 2015 and as a tribute to him and his years at the helm of the school, the school hall was renamed 'The Lex Morton Hall'.
During the second term of 2016 Mr James Van Dyk, one of the deputies, was appointed Weltevreden Park Primary School's sixth principal.
We continue our Growth in Harmony!
Our school badge symbolises continual progress and limitless possibilities for each pupil and teacher.
Our Motto "Growth in Harmony"
Logo Description: an azure field, two red diagonal rising bands supporting a gold 'W'.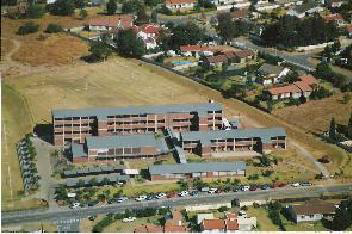 WPPS around 1994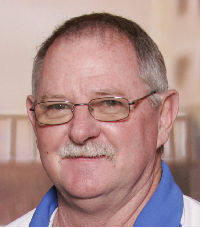 Mr AA Morton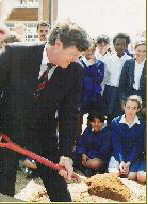 Mr P Roodt Mr C Fitch Mr D Anderson